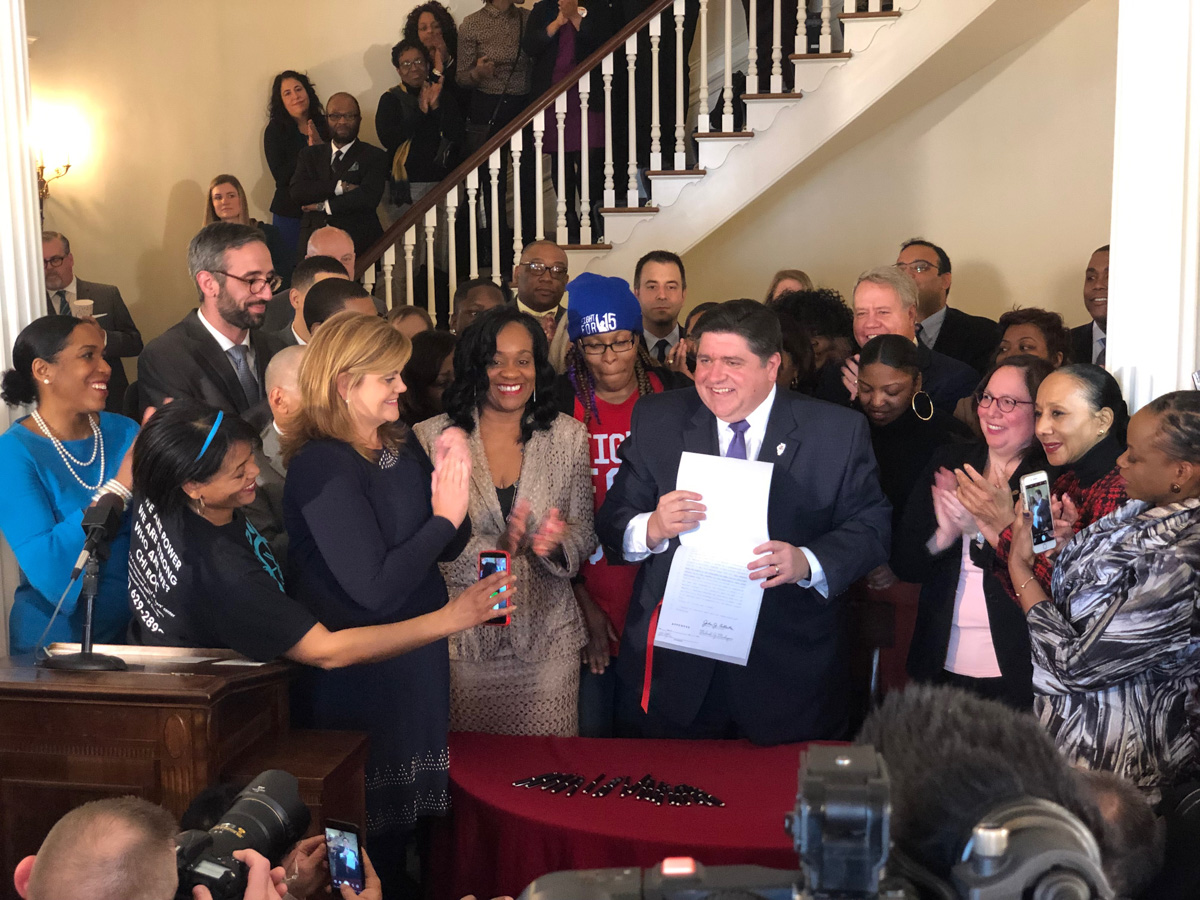 SPRINGFIELD – State Senator Christopher Belt (D-Cahokia) released the following statement regarding a statewide minimum wage increase being signed into law Tuesday morning.
"I promised my constituents a better minimum wage, and today that promised was accomplished," Belt said. "This is big for my district, and I want to continue to bring better opportunities for the residents and taxpayers there."
Gov. JB Pritzker approved gradually raising the Illinois minimum wage to $15 by 2025. The law goes into effect Jan. 1, 2020.
Belt joined Pritzker at the governor's mansion for the signing of Senate Bill 1 Tuesday.