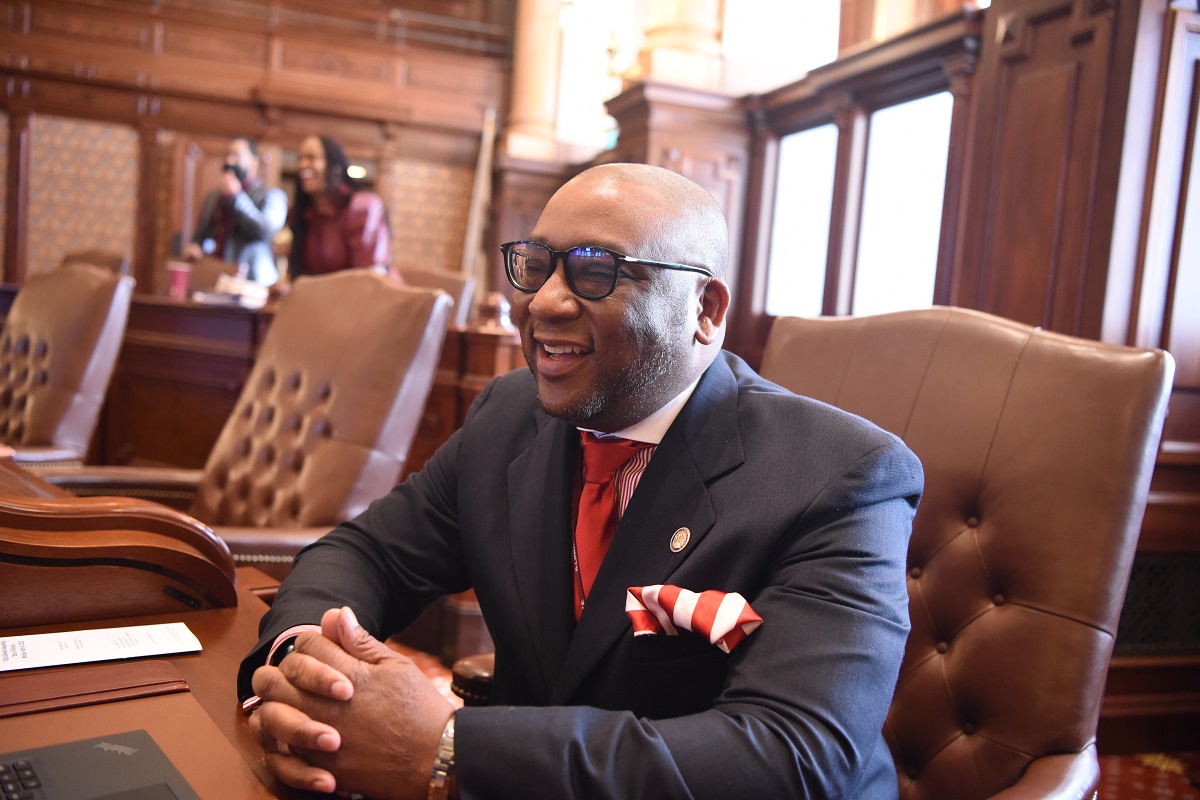 State Senator Christopher Belt grew up in Centreville and is a lifelong resident of Illinois' Metro East area. He represents Illinois' 57th Senate District, which encompasses communities in St. Clair and Madison counties, including Belleville, Collinsville, O'Fallon, Granite City, Freeburg, Mascoutah and Scott Air Force Base.
Prior to serving in the Illinois Senate, Belt enjoyed an 18-year career as a law enforcement officer. He spent 16 years with the St. Clair County Probation and Detention Center and two years as the regional deputy administrator of Aftercare for the central and southern regions of Illinois.
Senator Belt saw firsthand the impact positive role models have on youth in his community. In 2003, this experience led him to found the Difference Makers Professional Organization, which is dedicated to strengthening the decision-making capabilities of young men between the ages of 9 and 18. He authored an educational children's book, "The Adventures of Nate the Gnat," to teach youth how to be safe, responsible citizens.
Through his experiences as a father and a mentor, Senator Belt recognized that education is vital to the development of young people. To help make a difference, he served four years on the board of Cahokia Unit School District 187, including two years as board president.
Senator Belt is a graduate of Lincoln Sr. High School in East St. Louis and has a bachelor's degree in history from Illinois State University, as well as master's degrees in public administration from Southern Illinois University Edwardsville and in professional counseling from Lindenwood-Belleville.
During the 103rd General Assembly, Belt serves as Chair of the Senate Appropriations-Public Safety and Infrastructure Committee and is a member of the Education, Energy and Public Utilities, Insurance, Labor, Licensed Activites and Transportation Committees.
He resides in Swansea with his wife, Stephanie, and his children, Christianna and Stephon.