Published: Saturday, April 09, 2022 03:29 AM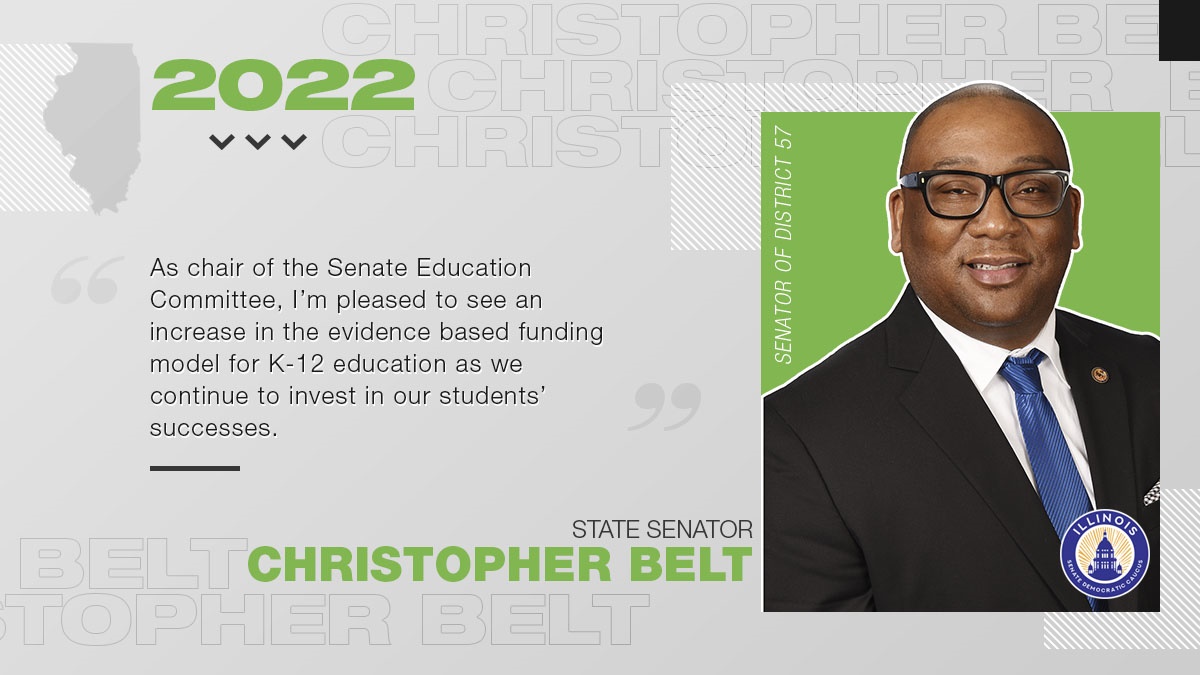 SPRINGFIELD – Following the Senate's approval of a responsible, balanced Fiscal Year 2023 budget, State Senator Christopher Belt (D-Swansea) released the following statement:
"Building upon the responsible spending decisions we've made over the last few year, the spending and tax relief package passed today prioritizes people in all corners of our state. To fight inflation, working families will see relief checks in their mailboxes in the fall, a freeze on the state grocery tax and state's portion of the gas tax increase, and property tax relief.
"As chair of the Senate Education Committee, I'm pleased to see an increase in the evidence based funding model for K-12 education as we continue to invest in our students' successes.
"Additionally, I have been a firm supporter of a tax holiday to ease the burden on families as children return to school. This plan helps families with back-to-school shopping by creating a state sales tax holiday on school supplies and clothing from Aug. 5 to Aug. 14 of 2022. My hope is that our friends from across the Mississippi, who have had a tax holiday weekend in place for years, will travel to the Metro East to take advantage of this ten day tax break and support our small businesses to help boost our economy."
Category: Press Releases