Published: Thursday, May 25, 2023 11:20 PM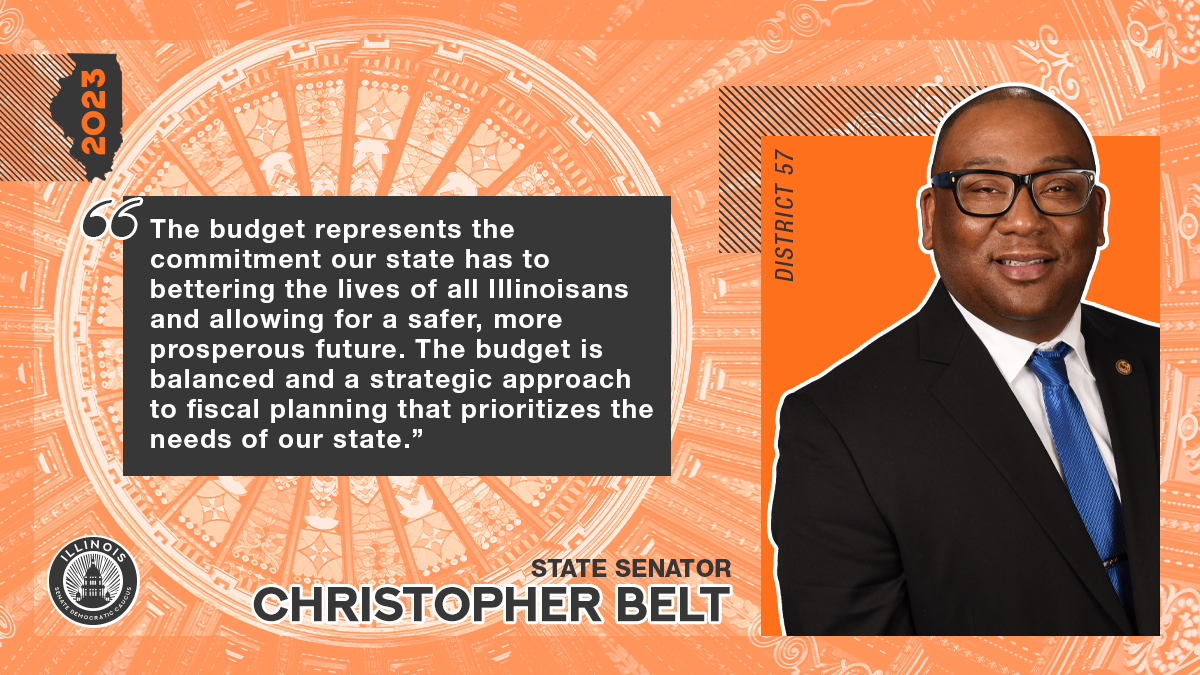 SPRINGFIELD – State Senator Christopher Belt issued the following statement after the Senate passage of the Fiscal Year 2024 budget:
"The budget represents the commitment our state has to bettering the lives of all Illinoisans and allowing for a safer, more prosperous future. The budget is balanced and a strategic approach to fiscal planning that prioritizes the needs of our state.
"I have always been a strong advocate for public safety. As the Chair of the Senate Appropriations- Public Safety and infrastructure Committee, I am pleased to see the millions of dollars in investments to public safety and violence prevention that will strengthen our communities. The budget recognizes the role that law enforcement plays in public safety and provides funding for resources, such as vehicles and body cameras, to equip these agencies with the tools they need to prevent and solve crimes. In addition, over $200 million in funding for the Reimagine Public Safety Act to prevent gun violence and expand funding for youth employment programs is included within the budget. These investments will foster safer environments for all and ensure a brighter future for Illinois residents."
"The budget also calls necessary attention to education at all levels. I stand firm in my belief that investing in education for our youth is critical for the future of Illinois. Investments such as these promote well-being among all Illinois residents and fiscal responsibility for the state."
Category: Press Releases