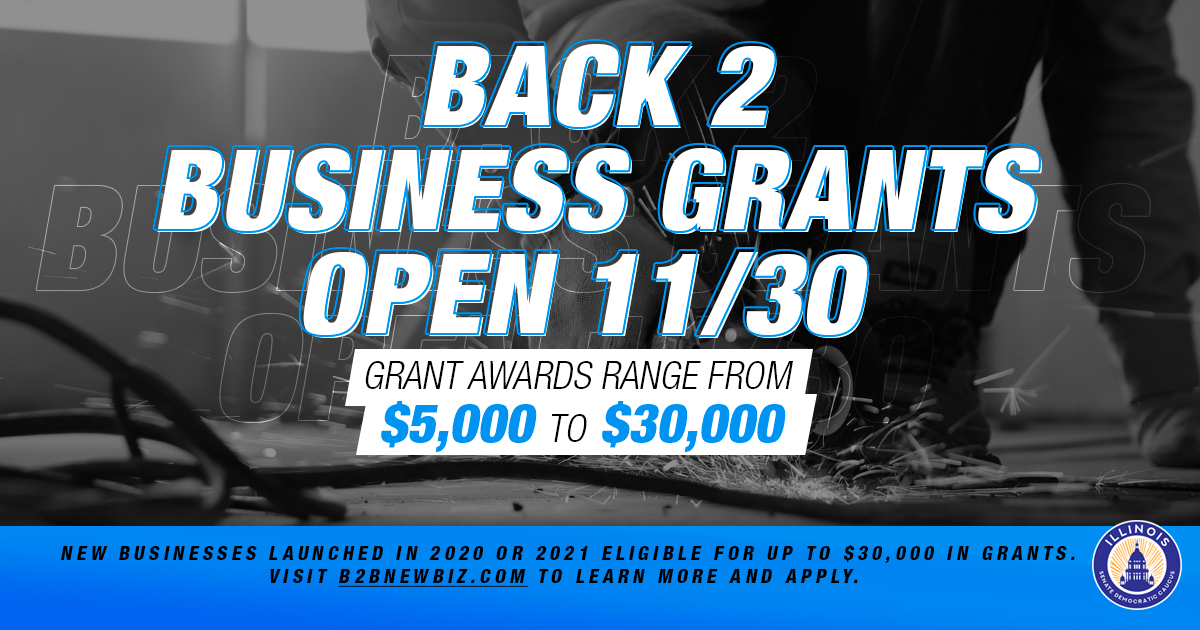 EAST ST. LOUIS – Applications for Back to Business grants through the NewBiz program open Nov. 30, and State Senator Christopher Belt is encouraging newer local businesses to apply for the funding.
"When the pandemic surfaced in 2020, many new small businesses all over the state were hit hard," said Belt (D-Swansea). "Through B2B NewBiz, we are finally giving these small business owners a chance to receive the help they have long deserved."
Businesses that launched in 2020 or 2021 and remain in operation faced significant impacts during the pandemic, but they have not been eligible for other federal or state relief programming since they were not operational prior to the pandemic. To qualify for the B2B NewBiz program, businesses must have launched between Jan. 2020 and Dec. 2021 and be in an industry that was particularly impacted by the pandemic (outlined here), or a business that was started by an individual or individuals who became unemployed during the pandemic.
Applications will be open from Nov. 30 through Jan. 11, 2024. All eligible applicants will receive a grant as long as the business meets eligibility requirements and submits proper documentation and attestations.
"Small businesses are what make our communities unique," said Belt. "I'm urging all newer small businesses in the Metro East to apply for this funding so they can continue to thrive."
For more information about the B2B NewBiz program or to apply for the funding, visit b2bnewbiz.com.