Published: Wednesday, January 16, 2019 03:50 PM
"Increasing job development is the ultimate objective"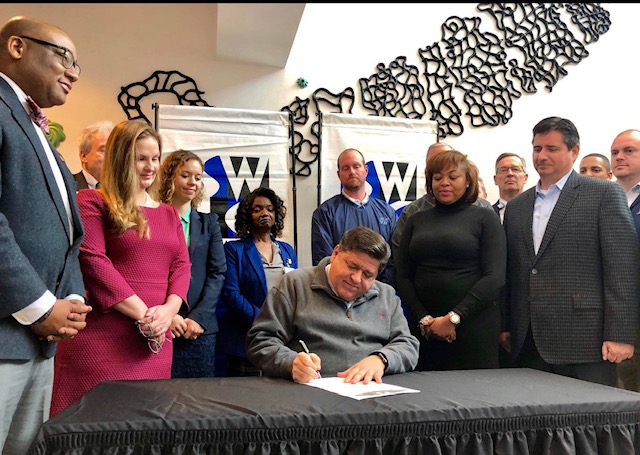 BELLEVILLE – State Senator Christopher Belt joined Gov. JB Pritzker to voice his support for a plan that will benefit African-American and low-income Metro East residents through expanded job training opportunities.
Belt (D-Cahokia) joined Gov. JB Pritzker at Southwestern Illinois College in Belleville as he signed an executive that will strengthen the state's workforce development and job creation.
"To shift our state workforce issues, we have to shift our attention to the growing industries and apply all our resources to help them," Belt said. "This is the first step we need to take to do that."
One of Belt priorities is to tackle the state's workforce issues by meeting the needs of employers and market demand. The plan laid out today would help by directing the Department of Commerce and Economic Opportunity report on what industries are growing and make recommendations on how to improve job creation within 60 days.
"I appreciate Gov. Pritzker paying attention to the needs of the Metro East and supporting job growth in the area," Belt said. "Increasing job development in Illinois is the ultimate objective. By keeping our focus on working-class people, we'll be able to help the local and state economy grow."
Category: Press Releases