Published: Tuesday, January 25, 2022 09:53 AM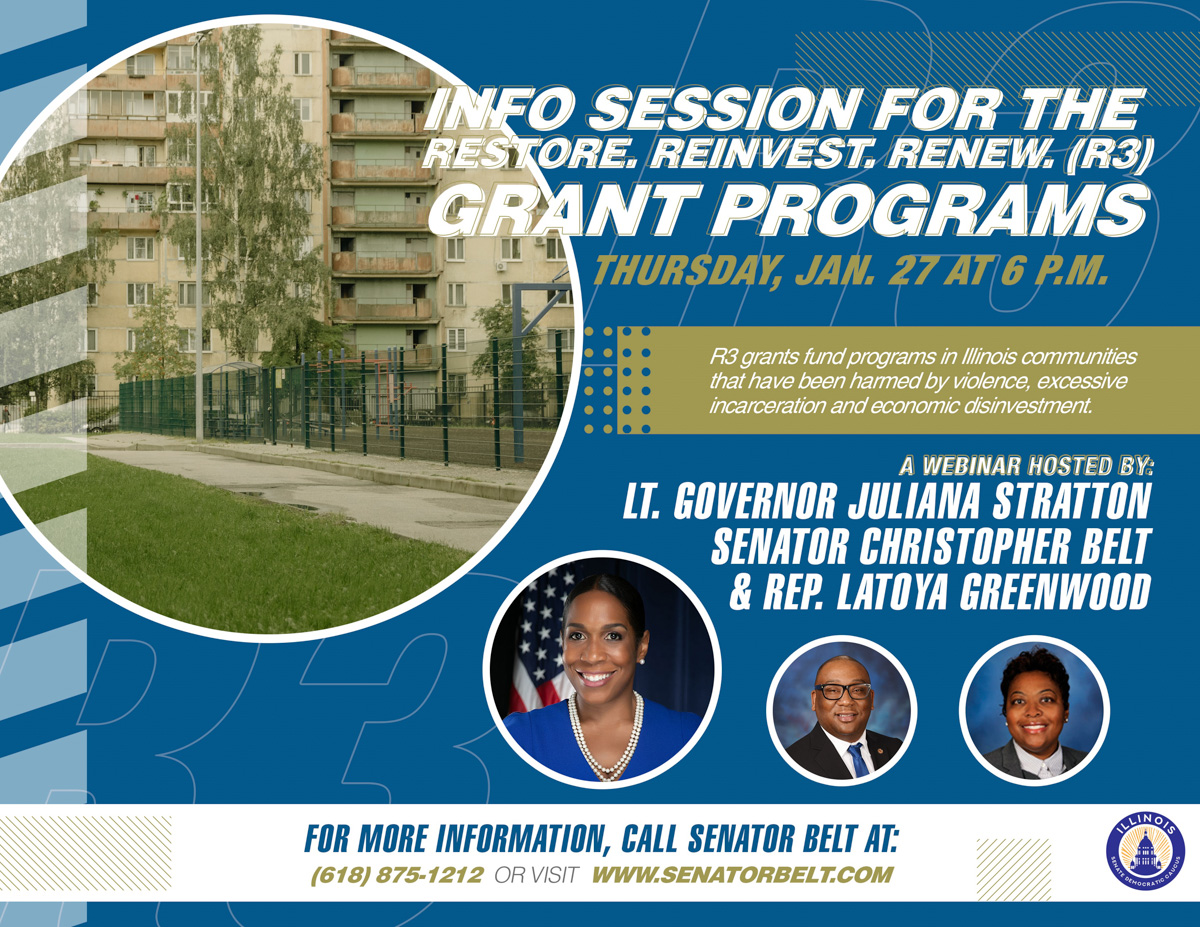 EAST ST. LOUIS – To support the Restore, Reinvest and Renew program, State Senator Christopher Belt (D-Swansea) will join Lieutenant Governor Juliana Stratton and Representative LaToya Greenwood (D-East St. Louis) to host an informational webinar for organizations that have been harmed by violence, excessive incarceration and economic disinvestment.
"Communities across the state have been impacted by gun violence, unemployment, poverty and wrongful doing," Belt said. "It is our duty as government officials to help those in our community get the resources they need to protect themselves from gun violence, promote employment opportunities and build healthy investments for those in need."
The virtual info session will be held on Thursday, Jan. 27 at 6 p.m. on the $45 million R3 program. The grants fund programs in five areas, including civil legal aid, economic development, reentry, violence prevention and youth development. Nonprofit organizations, local governments, faith-based organizations, businesses and other community or neighborhood associations may apply for grants individually or in a collaborative with other groups.
Read more: Belt to host R3 program webinar to help organizations apply for grant funding
Category: Press Releases