Published: Wednesday, April 10, 2019 08:58 PM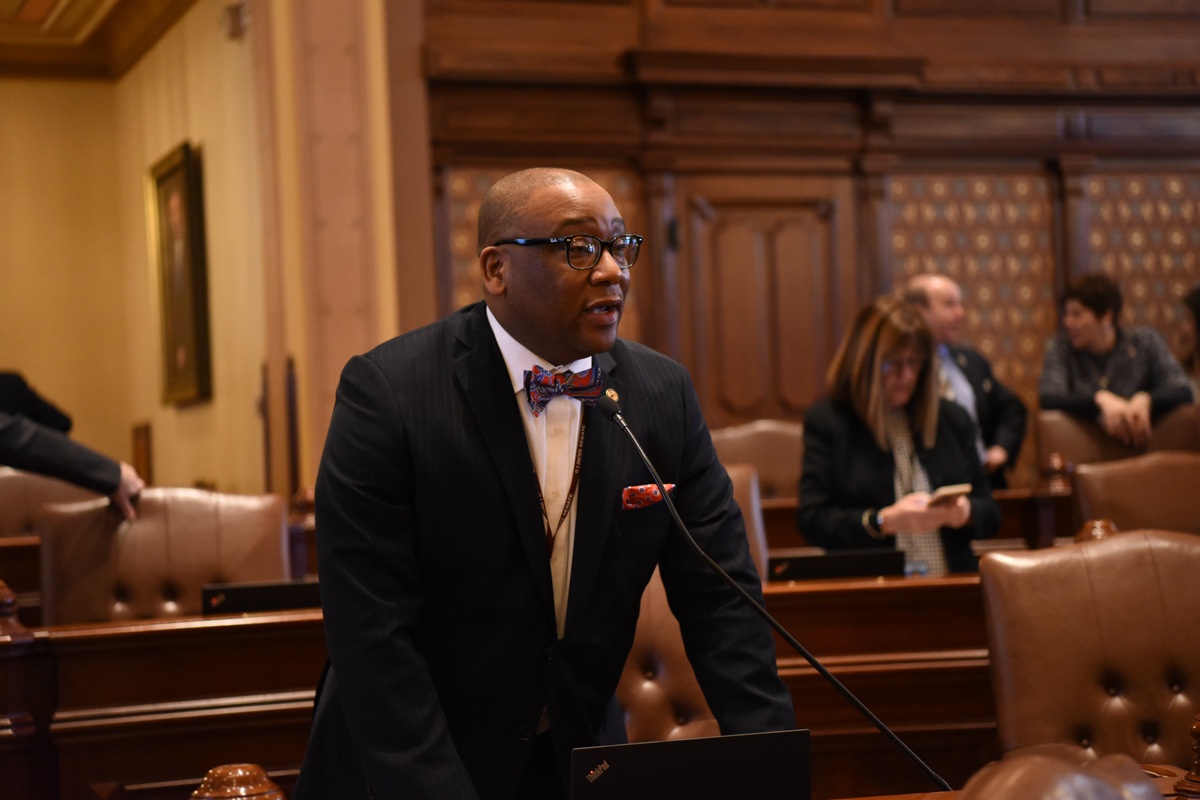 SPRINGFIELD – Impoverished school districts will be able to issue more bonds under a proposal sponsored by State Senator Christopher Belt (D-Cahokia).
To calculate their ability to issue bonds, a school district factors in 85 percent of the Equalized Assessed Valuations plus the district's Corporate Personal Property Replacement Tax. Belt's proposal, Senate Bill 1746, would count state aid as part of the baseline on which a district can base that 85 percent EAV calculation.
"High-poverty school districts have to deal with a variety of problems all year long," Belt said. "Factoring state aid into the bond calculation process will provide them with additional cash flow to help with the student's school experience and education.
"If we do not help neglected school districts more, how can we expect things like the achievement gap to close or high graduation rates to rise?" Belt said. "It's time that we make greater accommodations for the school districts that most need financial assistance."
The Senate approved the measure today. The bill moves to the House for consideration.
Category: Press Releases